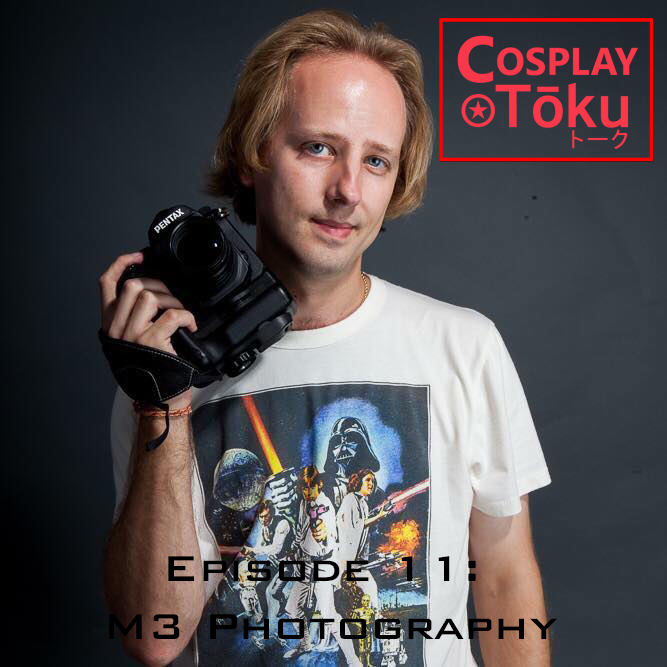 This week's episode features M3 Photography from Houston! We talk about how he got into photography, what made him step into the world of conventions and cosplay, and the topic of the relationship between a cosplayer and a photographer.
You can check out M3's work at:
Instagram: https://www.instagram.com/m3_photo/
Facebook: https://www.facebook.com/m3cosplayphoto/
We are on iTunes, Google Play, and Castbox! Search for Cosplay Tōku!
[Note: This episode was recorded during the Spring of 2018, so some upcoming events/topics that were discussed had not yet occured at that time.]